The 13-inch format is one of the most popular especially when looking for a laptop to work on the move. In 2022, a laptop's 13-inch display sees a major upgrade over previous generations, as laptop manufacturers are striving to minimize clutter and bezels around the panel.
Buying one of the best laptop 13-inch might seem simple but there are a few tips to follow. Because it's true, laptop manufacturers are reducing the bezels but at the same time they are also slightly increasing the diagonal of the display, having more workspace in the same size as a 13-inch laptop. Do not discard diagonals larger than 13 inches a priori because that laptop could be particularly optimized and give you a better viewing experience without portability compromises.
Best 13-inch laptops by price range
The general premise is always the same for our guides, this is not a list of all 13-inch laptops of 2022 but a careful selection of the best 13-inch laptops considering not only the value for money but also the screen-to-body ratio. To better search among the various screen to body ratios, the new aspect ratios or more simply to facilitate the choice for those with a maximum spending limit, we have divided the best 13-inch laptops of 2022 by price range so that you can have real expectations of the performance of the laptop based on the amount spent. Here are the price ranges of the best 13-inch laptops ever of 2022.
The selection of the best 13-inch laptops is the result of the editorial work of the whole Top.Deals team, many of these laptops have been tested and certified to deserve a place in this guide. You will find only laptops with updated technical data sheets, solid performance, reliable autonomy and a multimedia compartment at the height. Whenever possible, we recommend products that we use on the move, our work laptops that we bring to the most important world technology fairs, in those contexts having compact but powerful 13-inch laptops is essential.
Last advice before getting to the heart of the selection of the best 13-inch laptops of 2022 is to evaluate whether to buy from Amazon . Amazon's customer care is unique, shipments with Amazon Prime are very fast (here you can activate a free trial of Prime ) but the real plus is after-sales assistance. Let's be honest, not many laptop manufacturers can enjoy satisfactory after-sales service, having an extra step of warranty with Amazon is a great plus. Think about it.
Best 13-inch laptops under 300 pounds
If you are looking for the best 13-inch laptop under 300 pounds we regret having to disappoint you, unfortunately the 13-inch format belongs to higher price ranges. Don't worry though, if your budget is limited you can evaluate these two 14-inch solutions that try to minimize the side bezels of the display, trying to enclose a larger display in the body of a 13-inch laptop. Here are two budget laptops to consider below 300 pounds.
HP 14S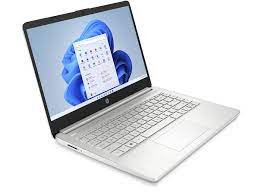 The HP 14S isn't exactly the dream laptop but for those on a budget , it's one of the alternatives to consider. These are 14″ laptops with only HD resolution, the processor is an Intel Celeron N4020 and is supported by only 4 GB of RAM but with a 128 GB SSD module and if you want you can also upgrade the RAM. Not bad the number of ports available while the keyboard and trackpad combination is not the best. In any case, for what it costs, if you are looking for Windows 10 it can fit.
Asus E410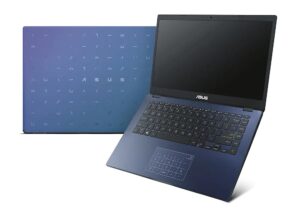 Asus E410 is not exactly the laptop of dreams but for those on a tight budget , it is one of the alternatives to consider. These are 14″ laptops with FHD resolution, the processor is an Intel Celeron N4020 and is supported by only 4 GB of RAM but with a 128 GB eMMC module and if you want you can also add an SSD. Not bad the number of ports available while the keyboard and trackpad combination is not the best. In any case, for how much it costs, if you are looking for Windows 10 it can fit.
Best 13 inch laptops under 500 pounds
Even in the price range between 300 and 500 pounds, exact 13-inch laptops are in short supply. As for the above proposals, the selected laptops have a slightly larger diagonal but dimensions very similar to 13 inches with the difference that the processors used are better but still limited in power. In this price range in general there is greater care for everyday use with larger SSDs and honest RAM equipment.
MSI Modern 14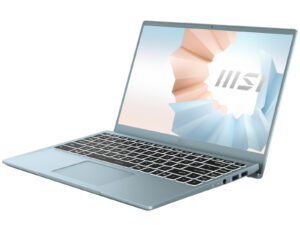 The attention to detail of this MSI Modern 14 is almost flawless, it's a nice alternative to keep on your wish list. We give you some advice, if you are a minimum of IT experts, aim for savings and buy the version without an operating system, for all others this version with Windows 10 Home is recommended. The processor is a 10th generation Intel Core i5 with 8GB of RAM and a very fast 512GB NVMe SSD module.
It is not so much the data sheet that is tempting but the machine itself, top-level thermal management, enviable performance, reliable keyboard with an above average touchpad, excellent set of ports and a display with optimized 14 "FHD frames with almost the 100% sRGB coverage. All enclosed in little more than a single kg with a design that stands out for its elegance. MSI computer knows how to satisfy everyone's requests, probably the best laptop under 500 pounds.
Best 13 inch laptops under 700 pounds
The best laptops of 2020 in this price range have very optimized dimensions. The selected laptops all have good care for design and footprint management. Forget about the data on the datasheet these laptops have dimensions equal to a 13-inch laptop but offer more screen . For everything else, there are no big insurmountable compromises in this price range. Now is the time to compare, evaluate and make use of your personal tastes to choose the best laptop for your needs.
ASUS Vivobook 14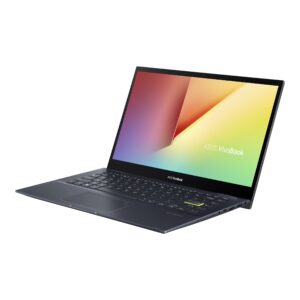 Asus Vivobook 14 is absolutely the best laptop within 700 pounds, it has updated technical specifications with the 11th generation Intel Core i5 processor and integrated Intel Xe graphics card, 8 GB of DDR4 RAM and a large module 512GB PCIe NVMe SSD. Vivobook 14 is able to operate under considerable stress and not limit its performance. The display is 14 "FullHD with particularly small bezels, has a discreet anti-reflective treatment. It closes the circle with an elegant design, a good construction, a keyboard that is not incredible and a functional touchpad.
Lenovo IdeaPad 5 AMD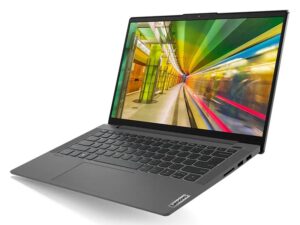 Excellent proposal from Lenovo that with its IdeaPad 5 with AMD Ryzen 5 5500U wants to help who does not want to spend too much for the laptop but still be able to have a reliable machine at home. It is a 14 "with FullHD resolution, there are 8 GB of RAM already soldered on the board and a 256 GB SSD module. Good keyboard, modern design, and a reliable trackpad complete the circle of a nice laptop.
Best 13 inch laptops under 1000 pounds
In the price range between 700 and 1000 pounds, laptops are extremely optimized in terms of portability. You can find excellent 2 in 1, different aspect ratios to be able to work at their best, frames reduced to a minimum and so on and so forth. It must be said that in this price range, the best 13-inch laptops are machines capable of operating without any kind of problem in any context of use, there are no real compromises and in plus, it's easy to find them on offer.
HP Envy X360 AMD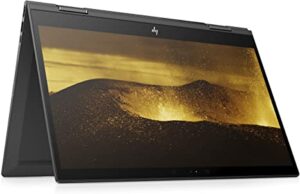 HP Envy X360 2020 has arrived on the market with the new AMD 4000 series processors. In particular, Envy X360 is a convertible with Ryzen 5 4500U with 8 GB of RAM, SSD module from 512GB and integrated Radeon Vega graphics. The display is 13.3 "Full HD with reduced bezels and touch and active pen support. The new Envy X360 convertible laptop also has fast charging support, Bang & amp; Olufsen certified audio and is solid in the bases with a beautiful design and a good keyboard Excellent solution from HP.
Lenovo Yoga 7i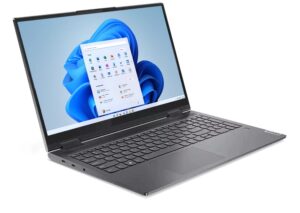 Lenovo Yoga 7i is the new Intel Evo certified convertible within 1000 pounds. Yoga 7i has very up-to-date technical specifications with the Intel Core i5 1135G1 processor, 16 GB of DDR4 RAM and a large 512 GB PCIe SSD module. The convertible design with 14 "FullHD display is not super thin but it is still very practical and optimized with two speakers placed near the keyboard to be versatile in both laptop and tablet mode. There is the fingerprint sensor for Windows recognition. Hello, the RAM is 16 GB and the SSD module is 512 GB. It costs just under 1000 pounds and is absolutely an interesting convertible, often on offer from Lenovo laptops.
Apple Macbook Air M1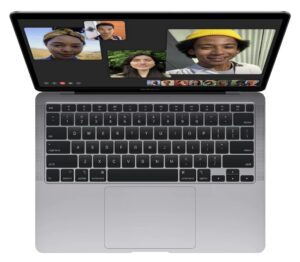 The Macbook Air M1 is the laptop that is enjoying a incredible success thanks to the proprietary Apple Silicon M1 chip that manages to give extraordinary performance and at the same time consume very little, so as to have not only power but also a lot of battery life. All without making any kind of noise, it is a fanless machine, without a fan and never overheats excessively. A laptop to be taken with your eyes closed, the Big Sur and M1 chip combination offers a kind of experience never had on a MacBook Air. At the top of the category.
Best 13-inch laptops over 1000 pounds
In the range over 1000 pounds there are the best 13-inch laptops , the real ones. No compromises here, the diagonal is 13 inches but the laptops still have optimized bezels managing to be even smaller, compact and portable. All without giving up an important hardware base, sometimes impressive if you think about the size of these laptops. To perform so well, the best premium 13-inch laptops are the result of unparalleled technical design, starting with thermal management and ending with battery life. 13-inch laptops to take without thinking twice are here.
Microsoft Surface Laptop Studio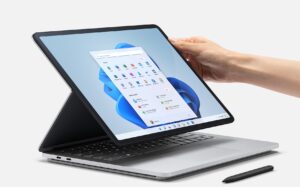 Microsoft with the Surface Laptop Studio creates a very special convertible with a 14.4 "display in 3: 2 at 120 Hz with pen support and obviously various ways of using it with stands and tablets. There is no lack of power with the 11th generation Core i5 and Core i7 processors but of the H series, in short, the beautiful powerful ones and are in combination with the RTX 3050 Ti to perform every graphic task in the best possible way.

The Samsung Galaxy Book Pro 360 is truly a fantastic machine, it's a very thin convertible with Spen support and a Super Amoled display available in two sizes, 13.3 and 15.6. There are also processor configurations, starting from 11th generation core i5 up to core i7 with Intel Xe integrated graphics. An exclusive and luxurious convertible car.
Asus Zephyrus G14 / Zephyrus G15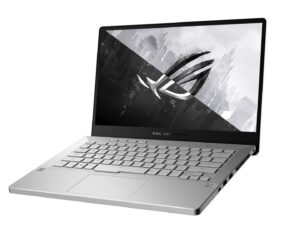 One of the best gaming laptops around with a Ryzen processor at a price that, looking at what it offers, turns out to be almost right. Asus Zephyrus G14 2021 is a fantastic machine with an AMD Ryzen 7 5800HS processor, 8GB of RAM (up to 32GB), 1TB SSD and a GeForce RTX 3060 graphics card. translate into an immersive experience thanks to the 14 ″ display with FullHD resolution adequately calibrated 100% sRGB and 120 Hz refresh rate. A great, powerful and balanced machine. It also exists in the Zephyrus G15 version, always with a similar technical data sheet but with a larger display.
Apple Macbook Pro 14 and 16 M1 Pro / Max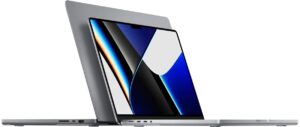 Apple's new 14 "and 16" MacBook Pro are the Pro machines that many have been waiting for. They are laptops that do not miss anything, there is the return of a good number of ports, there is a really fabulous Mini LED Liquid Retina XDR display (even if there is the notch) but to steal the show is always the soc Slicon M1 Pro that improves performance a lot and for those who are not satisfied there is also the M1 Max variant capable of taking GPU performance to an extreme level. Excellent working stations.
Dell XPS 13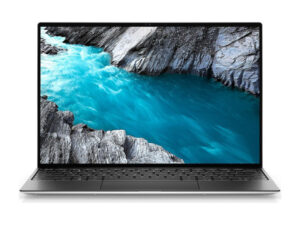 The legendary Dell XPS 13 in its new basic version can be a nice choice over 1000 pounds. The XPS series has paved the way for borderless laptops, XSP 13 is ultra compact integrating a 13.3 "display with FullHD resolution (not in touchscreen version). The processor is an 11th generation Intel Core i7 with 8GB of RAM and 512GB of M.2 NVMe SSD.
There are all the great features of the XPS series such as the touchpad, one of the best in the Windows world or the keyboard which is a real pleasure to use. The construction, both internal and external, allows this Dell XPS 13 to be squeezed to the maximum without losing performance, the heat management is excellent even if there is some silence to be given up.
Best 13-inch laptops ever
If you didn't find the product you were looking for in this guide to best 13-inch laptops , the reason is one. As mentioned at the beginning, this is a selection of the best 13-inch laptops of 2020 that will be updated every month based on new releases or the repositioning on the laptop market, in the future the laptop you have been aiming for for some time could also be added. A tip is to save this page in your favorites and check it from time to time to follow the new updates.
If you are looking for a quick, clear and decisive advice, here is the absolute best 13-inch laptops of 2022 to take for the various price ranges:
Best 13 inch laptops under 300 pounds: Asus E410
Best 13 inch laptops under 500 pounds: MSI Modern 14
Best 13 inch laptops under 700 pounds: Lenovo IdeaPad 5 AMD
Best 13 inch laptops under 1000 pounds: Apple Macbook Air M1
Best 13 inch laptops over 1000 pounds: Apple Macbook Pro 14