Until a few years ago, if you wanted to buy a new laptop, you didn't have much choice, the processor was exclusively an Intel Core. The data sheets were all the same, the RAM changed, someone optimized the hardware base better and others managed the temperature differently. Ultimately though, the laptops were very similar in performance.
Fortunately AMD has been back for quite a few years to get serious with the new line of Ryzen processors, initially adapted by a few but today they are so widespread that they can draw up a guide to best laptop ADM Ryzen .
Best AMD Ryzen 3, Ryzen 5, Ryzen 7 and Ryzen 9 laptops
For convenience and to have a clear picture of the proposal of the best ADM Ryzen laptops, we have divided this selection into processor ranges. The guide to the best laptops with AMD Ryzen processors is not a list of all laptops on the market but a careful selection of the best, many brands have adopted AMD solutions to offer more variety on the market and also contain costs. Here are the processor bands of the best AMD Ryzen laptops:
The selection of the best AMD Ryzen laptops is the result of the editorial work of the whole Top.Deals team, many of these laptops have been tested and certified to earn a place in this guide. You will find only laptops with updated technical data sheets, solid performance, reliable autonomy and a multimedia compartment at the height.
Last advice before getting into the selection of the best AMD Ryzen laptops of 2022 is to evaluate whether to buy from Amazon. Amazon's customer care is unique, shipments with Amazon Prime are very fast (here you can activate a free trial of Prime) but the real plus is after-sales assistance. Let's be honest, not many laptop manufacturers can enjoy satisfactory after sales service, having an extra step of warranty with Amazon is a great advantage. Think about it.
Best AMD Ryzen 3 laptops
Under 500 Euros, Acer, Lenovo and HP offer AMD Ryzen laptops. The choice fell on AMD's entry level processor, the Ryzen 3. Here are the best AMD Ryzen 3 laptops:
Lenovo Ideapad 3 Gen6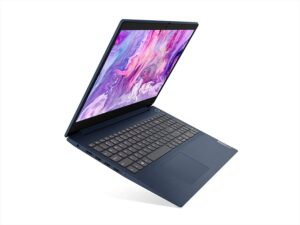 Lenovo Lenovo Ideapad 3 Gen6 is really a complete machine, reliable and very well positioned on the market. It's not easy to find around but if you can get your hands on it, you've got a good deal. Robust design, privacy guaranteed by the webcam with shutter and security of your data thanks to the TPM chip where the information is encrypted. Ryzen 3 5300U processor, 8 GB of RAM, 256 GB of SSD, 15.6 "FullHD anti-glare display. A mid-range machine in full style but with good exclusive features.
HP laptop 255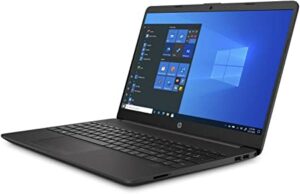 HP laptop 255 with AMD Ryzen 3 processor and with 256 GB of SSD is a very good base from which to start. The RAM is 8 GB and thanks to the combination of Intel processor and a fairly fast SSD memory Windows 10 will do just fine. Among the demerit notes is the 15.6 ″ FullHD display which is decidedly large to work without space problems but is not particularly bright and bright. The design is sober enough, the port equipment is good.
Best AMD Ryzen 5 laptops
This is the most attractive price range to take a laptop with an AMD Ryzen processor. The solutions are not many but they are all valid in terms of power thanks to the adoption of the Ryzen 5 processor. Here are the best AMD Ryzen 5 laptops:
Lenovo IdeaPad 5 AMD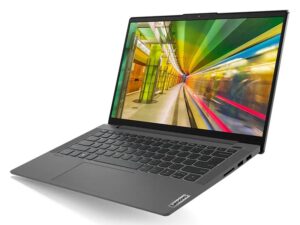 Excellent proposal from Lenovo that with its IdeaPad 5 with AMD Ryzen 5 5500U wants to help who does not want to spend too much for the laptop but still be able to have a reliable machine at home. It is a 14 "with FullHD resolution, there are 8 GB of RAM already soldered on the board and a 256 GB SSD module. Good keyboard, modern design, and a reliable trackpad complete the circle of a nice laptop.
Dell Inspiron 15 5000 Series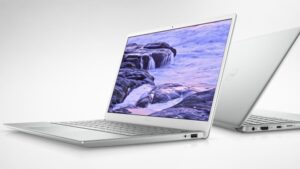 Dell Inspiron 15 5000 is absolutely a very valid laptop within 700 Euros, improved a lot compared to the previous generation. The display is an IPS 15 ″ FullH resolution. For everything else, Dell Inspiron 15 has updated technical specifications with the Ryzen 5 4500U processor, 8 GB of DDR4 RAM and a 256 GB PCIe NVMe SSD module.
The Dell experience feels all, Inspiron 15 is able to operate under stress and not limit its performance. Also not to be underestimated is the important equipment of ports with even a rare MicroSD input. It closes the circle with an elegant design, a good construction, a very precise keyboard and a touchpad that is not huge but responsive enough. Also available with Intel 11gen.
Asus ZenBook 13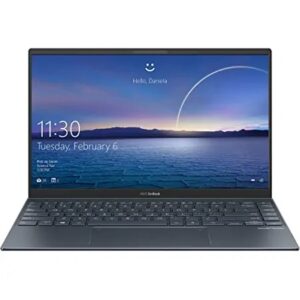 The new Asus ZenBook 13 brings an OLED display with FullHD resolution to this price range, absolutely fantastic. The rest of the specifications are also convincing with a Ryzen 5 5500U, 8 GB of RAM and 512 GB of SSD but it is clear that its real strength is the mix between portability and a nice OLED display, a rarity on the market and in particular in this price range.
Best AMD Ryzen 7 laptops
Within the 1000 Euro laptops with AMD Ryzen processors are really fantastic, no power limits even for those who want to play with their computer, in fact the two selected solutions are gaming laptops. Here are the best ADM Ryzen 7 laptops:
Huawei Matebook 14 AMD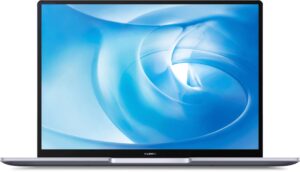 Huawei Matebook 14 AMD is a laptop fantastic thanks to the 45 W Ryzen 7 4800H processor with 8 cores and 16 threads. This processor makes the Matebook 14 AMD the most powerful Huawei laptop around at a very attractive price (it also exists in a cheaper version with Ryzen 5). However, the top performance is not the only positive aspect of this laptop.
There is always the pop up camera in the keyboard, there is always the high build quality with small improvements and a 14 "borderless FullHD IPS display. Strengths are the precise, fast and pleasant keyboard, the improved trackpad that integrates Huawei Share and a cooling system capable of keeping all the power at bay under the hood. It costs 1099 for the Ryzen 7 4800H version with 16 GB of RAM and 512 GB of SSD while 899 Euros for the Ryzen 5 4600H with 16 GB of RAM and 512GB SSD Whatever you choose, it's a fantastic machine.
Lenovo Legion 5 Pro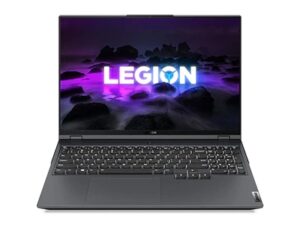 The Lenovo Legion 5 Pro is very interesting for gaming lovers. It has an attractive design with a 15.6 ″ Full HD display, antiglare with a refresh rate of 144 Hz so as not to miss a single frame. AMD Ryzen 7 5800H processor, 16 GB of RAM, 1 TB of SSD. The graphics card is an RTX 3070 with 8 GB dedicated capable of handling ray tracing without any kind of problem. It is not cheap but it is a complete and effective gaming laptop, nice lenovo computer.
Best AMD Ryzen 9 laptops
Microsoft, Asus and MSI have launched premium proposals for over 1000 Euros with AMD Ryzen processors. It is generally easy to find the top of the range, the Ryzen 7 which offers truly impressive performance. Here are the best AMD Ryzen 9 laptops:
Asus ROG Strix G15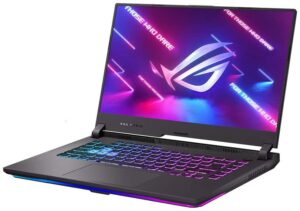 It looks almost like a casual laptop but this Asus ROG Strix G15 knows its stuff with an AMD Ryzen 9 5900HX processor and RTX 3070 graphics card from NVIDIA (16 GB RAM and 1TB SSD NVMe PCIe). Its strong point is the fairly compact design, in such a small body ROG has managed to insert the Intelligent cooling system.
Not only that, to be so portable it has also been played with the optimization of the display which is almost completely borderless, it is a 15.6 at 300 Hz (FullHD) inches in the dimensions of a 15 inches. Performance and compact design make this Asus ROG Strix G15 a solution to put in top of wish list. A great asus gaming laptop.
HP Omen 16 AMD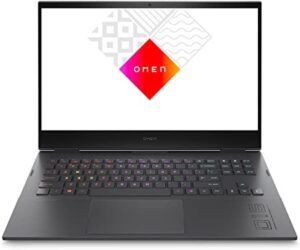 HP Omen 16 has a nice 16 "FullHD display with 165 Hz refresh rate, the processor is an AMD Ryzen 9 5900HX with 16 GB of RAM and 1 TB of SSD. The real highlight is the Ryzen 9 combo with the AMD Radeon RX 6600M video card that also enables smart access memory to maximize any type of action on the laptop, not just gaming but also productivity. A fantastic machine that is part of the AMD Advantage program .
Best AMD Ryzen Laptops Ever
If you haven't found the product you were looking for in this guide to the best laptops, there is one reason for it. This is a selection of the best AMD Ryzen 2022 laptops which will be updated every month based on new releases or the repositioning on the laptop market, in the future the laptop you have been aiming for for some time may also be added. A tip is to save this page in your favorites and check it from time to time to follow the new updates.
If you are looking for a quick, clear and decisive advice, here is the best AMD Ryzen laptops ever of 2022 to take:
Best AMD Ryzen 3 laptops: HP laptop 255
Best AMD Ryzen 5 laptops: Lenovo Ideapad 5
Best AMD Ryzen 7 laptops: Lenovo Legion 5 Pro
Best AMD Ryzen9 laptops: HP Omen 16 AMD